External Compliance Officer
Are you in a temporary (full time or part time) need for a Compliance Officer?
Or perhaps your organization is looking for more structural Compliance management on a contractual basis (for example a fixed number of hours per month/year)?
Compliance Caribbean offers the possibility to fulfill the role of external Compliance Officer within your organization, acting as an expert third party. This means that an experienced Compliance Caribbean employee assumes the duties, responsibilities, and authorities of the Compliance Officer, to the extent permitted by local law. Duties which may be performed by the external Compliance Officer are, for example:
Conducting and/or reviewing the risk assessment;
Offering advice on and assessing client files in regard to the acceptance of new clients;
Reviewing and updating files;
Conducting an Enhanced Due Diligence (EDD) investigation;
Monitoring (high-risk) transactions;
Periodic reporting to management;
Keeping compliance procedures up to date;
Providing compliance training within the organization;
Receiving and assessing internal reports and, if required, offering advice regarding reports of unusual transactions to the FIU [Financial Intelligence Unit].
We consequently ensure our team of Compliance Officers is up to date on developments regarding laws and regulations, both locally and internationally. As your external Compliance Officer, we will keep you informed about those developments and if required we will incorporate these into (existing) internal rules and procedures.

Coaching
Many (Money Laundering) Compliance Officers need support in their day-to-day work.
Compliance Caribbean offers many possibilities in the areas of coaching and support. One possibility is for instance occasional support and guidance following a trigger or an incident within your organization. Another possibility is short-term intensive coaching aimed at raising the knowledge of an employee or a group of employees to a certain level.
Compliance Caribbean can assist your company, particularly in case of complex issues where there may be doubts about the correct response or approach.

Confidential Counsellor
Since 2022 Compliance Caribbean has 2 registered inhouse confidential counsellors ("Vertrouwenspersonen"). If you are looking for an external confidential counsellor, Compliance Caribbean can support you in this respect.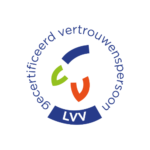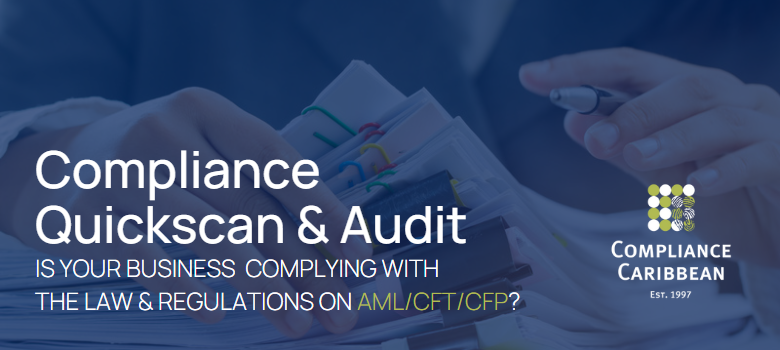 The laws and regulations on combating money laundering and terrorist financing are very complex and impose many requirements on service providers. Failure to comply with these requirements may result in the service provider being used or abused in money laundering constructions or terrorist financing. If the service provider gets involved in aforementioned situations, they will instantly become involved in all kinds of operational, reputational, legal and financial risks. Furthermore, the supervisory authorities may also impose fines and penalties.
Compliance Services Caribbean offers various options to assess whether and how your organization complies with laws and regulations through Compliance Quick Scans & Compliance Audits.
Compliance Quick Scan
In a Compliance Quick Scan, Compliance Caribbean performs a gap analysis to determine to what extent the service provider complies with the guidelines and laws and regulations on combating money laundering and terrorist financing, as well as related integrity policies. The scope of the Compliance Quick Scan comprises assessing various aspects, including:
The risk-based approach and policy plan: the Business Risk Assessment;
The procedures and measures: Compliance Manual;
Customer acceptance: Customer Due Diligence Procedures;
Client and transaction monitoring, including the reporting procedure;
Staff training in combating money laundering and terrorist financing;
Integrity policy: Integrity Policy: Code of Conduct & Ethics
Requirements regarding record keeping and information.
After evaluation of the Quick Scan results, clear and transparent recommendations are made for setting up your future compliance program and its implementation. If desired, we can discuss how Compliance Caribbean can be of further assistance in this process.
Compliance Audit
Conducting a Compliance Audit is a requirement of the laws and regulations on combating money laundering and terrorist financing to ensure independent review on a regular basis. It is important that the Compliance Auditor is completely independent in order to perform their role effectively.
The objective of a Compliance Audit is to provide the Management Team and the Board of Directors/Supervisory Board with independent feedback on the quality, implementation, execution and control of the compliance program within their organization. Moreover, a Compliance Audit aims to assess to what extent the compliance program complies with the applicable laws and regulations. Through a broad assessment it will be determined whether the service provider is compliant with the laws and regulations, whether appropriate policy and procedures are in place and whether these are properly applied. The audit will, among others, include random checks on transactions which are subsequently assessed, interviews with relevant employees in order to assess procedures in practice and the assessment of client files for this purpose. A report will be compiled, including findings and recommendations as well.
Independent assessment is one of the four pillars of an effective compliance program. Compliance Caribbean has considerable knowledge of and experience with compliance audits and would be pleased to provide this service to you.

CODE OF CONDUCT & ETHICS
Common integrity violations within companies and organizations may include:
Reckless use of business property;
Unlawful use of working hours for private matters;
Outside activities which are in conflict with the company's interest;
Improper handling of overtime and expense reimbursement claims;
Incorrect spending of budgets;
Abuse of power;
Sexual harassment.
Our experience has shown that a lack of integrity in an organization could lead to structural (large-scale and multiple) integrity violations. An integrity policy, the Code of Conduct & Ethics, is essential to prevent this.
A strong integrity policy is comprised of various components. One part is the Code of Conduct & Ethics. Compliance Caribbean can assist your organization with advice regarding the compilation and implementation of a Code of Conduct & Ethics, ensuring that it meets the legal requirements and matches the needs of your organization.
WHISTLEBLOWER PROCEDURES & EXTERNAL WHISTLEBLOWER
Having a proper integrity policy is essential for (financial) service providers. One component of the integrity policy is having Whistleblower Policy and Procedures. The objective of a Whistleblower Policy is to enable employees to report any malpractice within the organization in such a way that they feel secure. It also provides whistleblowers and their environment with sufficient guarantees for a professional and independent investigation into the truthfulness and relevance of their claims.
Compliance Caribbean can assist your organization in preparing a Whistleblower Policy and Procedures, taking into account the requirements pursuant to laws and regulations, applicable to your organization.
In some organizations, an internal whistleblower is unrealistic or undesirable, for instance due to the structure or size of the organization. In such cases an external independent whistleblower service is required. Compliance Caribbean offers this service, in which employees can (anonymously) call, e-mail or file a report in a secure way.
INCIDENT MANAGEMENT
Pursuant to legislation, (financial) service providers should have procedures and measures in place for dealing with and recording behavior and events which could pose a serious threat to the integrity of the organization's business operations.
This includes, among others, the following types of incidents related to integrity:
Conflicts of interest and disadvantaging third parties;
Incidents which pose a threat to the institution's integrity;
Integrity-related incidents involving persons with an integrity-sensitive function;
Direct indications of money laundering and terrorist financing;
Criminal or other legal offenses by the institution or its directors or employees, which could undermine confidence and damage the trust in the institution or the financial sector;
Incidents related to relationships with consumers, clients or other third parties which could undermine confidence and damage the trust in the institution or the financial sector;
Other actions by the institution or its employees, which infringe on what is considered to be socially acceptable in such a way that they seriously undermine confidence in the institution or the financial sector.
These behaviors or events are called incidents and must be reported immediately to the supervisory authority.
Compliance Caribbean is pleased to assist you in setting up procedures and measures enabling your organization to identify such incidents at an early stage and respond to them accordingly. Based on the results of the internal process it will be determined whether external reporting is also required.
Incidents which pose a serious threat to the integrity of the institutions' business operations, or which could seriously undermine confidence in the institution should be reported. We can assist you in making this assessment and decision.
If an actual incident has occurred, we provide our services from Forensic Services Caribbean to investigate the incident in order to identify the facts and circumstances under which the incident has occurred.
If desired, the investigation can also be used to propose preventive measures. The investigation and possible measures can be used as approach in support of your organization's mitigation measures when reporting to the supervisory authority.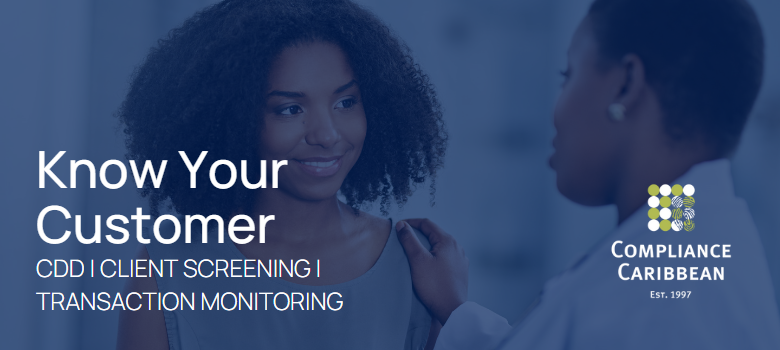 CDD
Customer Due Diligence is also known as the 'Know Your Customer' principle. Service providers are legally obliged to conduct and document a client investigation before starting a business relationship. It is important to gain insight into the ultimate beneficial owners (UBOs), possible politically exposed persons (PEPs) and to consult the sanction lists.
Compliance Caribbean can assist your organization in performing Customer Due Diligence (CDD).
If we perform the CDD investigation, a risk-based approach will be used so that it will correspond with the client risk and your policy hereon. The CDD investigations are performed by conducting screenings, checking (inter)national databases, sanction- and other monitoring lists, as well as verifying ID's and other documents.
If desired, Compliance Caribbean will use its available international and local network. Additionally, the Compliance Caribbean staff is trained for in-depth open-source investigations. The desired scope and depth will be discussed with you prior to the CDD screening or, if required, during the investigation.
The CDD investigation will result in a written report about the entire investigation. If during the CDD investigation such information indicates that it poses an immediate risk, we will inform you immediately.
Client Screening & Business Intelligence
In some cases, an organization also wants to have more background information on (potential) clients and (business) relations for the protection of integrity (and reputation) of their organization.
Business intelligence is essential to minimize fraud, reputation and corruption risks within your company. In that context, it is very important to know who your suppliers, clients, business partners, competitors, interest groups and other relevant third parties are.
Business intelligence is a solution to this need for information, allowing you to estimate and control your risks effectively at the same time, prior to making crucial decisions. Business intelligence can also focus on economic, technological and cultural trends.
As with CDD investigations, Compliance Caribbean will provide a written report on the information collected.

Transaction Monitoring
Pursuant to laws and regulations on combating money laundering and terrorist financing, service providers must take reasonable measures to monitor clients and their transactions on a continuous and/or regular basis by means of an established risk profile and risk classification of that specific client.  This is required, among others, to detect any unusual patterns, transactions and/or activities that require further investigation.
Compliance Caribbean can assist your organization in monitoring your business relations and client transactions, and subsequently detecting and investigating (potential) unusual transactions. On the basis of that detection and further investigation, appropriate measures can be determined, and it can be assessed by means of indicators whether transactions should be reported to the FIU.
Compliance Caribbean has comprehensive experience in monitoring transactions and as a result also in recognizing the red flags. Compliance Caribbean also uses several databases to screen persons who pose a higher risk.

Business Risk Assessment
Current laws and regulations on the prevention of money laundering and terrorist financing are based on the guiding principle of a Risk-Based Approach. This method aims to provide a better, less time-consuming and a more cost-effective alternative to the normative approach, enabling service providers to focus their resources more effectively on high-risk clients and therefore more efficiently meet compliance requirements. Consequently, service providers have more freedom when it comes to taking measures relevant to their business, depending on their risk assessment of a particular type of client, country, product or transaction.
Pursuant to the money-laundering legislation, a service provider must draft and approve a written risk assessment. This risk assessment should be detailed and based on their own organization, focusing on their own distinct clients/client groups, delivery channels, countries involved and all services and products provided. In the legislation, this is also referred to as Business Risk Assessment (BRA).
This risk assessment is used to describe how the risks are either eliminated or mitigated (the strategy).
Compliance Manual
Based on the risk assessment, the relevant procedures and measures are subsequently incorporated in a so-called Compliance Manual, aimed at preventing and combating money laundering and terrorist financing. These include the procedures which should be followed when identifying and verifying (potential) clients and reporting unusual transactions both within and outside the organization. The Compliance Manual also describes the responsibilities of the (Money Laundering) Compliance Officer and (where applicable) of the Money Laundering Reporting Officer.
Compliance Caribbean can assist your organization by drafting a Business Risk Assessment and a Compliance Manual. The Compliance Manual will be compiled in consultation with the service provider in such a way that it is customized to your organization while meeting the guiding principles of the applicable laws and regulations.