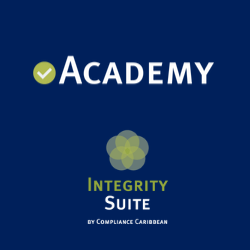 Trainings based on 25 years of experience
We have been conducting training sessions on the prevention of money laundering and terrorist financing, compliance and fraud for many years. We have developed these training sessions for the different regulated sectors, to ensure the specific concerns and risks within such sector are addressed and discussed. Our training sessions and material are in accordance with the latest rules and regulations as well as guidelines of the regulator. We also take into consideration the type of organization, the operations and customer base of the organization where the training is conducted.  
What do we offer you?
We offer experienced senior trainers in the field of compliance. The language of our trainings often is a mixture of Dutch, Papiamentu and English, based on our trainees. Our classroom training calendar can be found below. For inhouse training just send us an email with your needs. And for those looking for an e-learning on Compliance, just scroll below and learn more about our e-learning academy.

Classroom training calendar